Why Gratitude?

I like to start each day playing Gratitude - the title piece on this CD - which represents my general attitude about life & helps me get the day started right!




Ordering Information

If you would like an Autographed CD, please call us at +1-785-243-4044 & let us know the name you would like the autograph addresed to.

The CD is $14.97. If you'd like a copy, you can purchase it online or call the store at +1-785-243-4755 & we'll ship it right out.

Stuart & Sons Pianos

The Gratitude CD is a compilation of original compositions & arrangements recorded live on a Stuart 2.9 meter (9.5 foot) gr& at the Stuart & Sons showroom in Newcastle, NSW Australia on August 23, 2008. At the time of this recording, the Stuart piano had 97 keys. Since then, the number of keys has been increased to 102!

The Stuart offers a range of sounds & effects that are a feast for the listener - & composer! - that are simply not available on other pianos. It was an honor to record on this amazing instrument! Click here to listen to a portion of "Reflections", featured on the Stuart & Sons website.




New CDs to Be Released Soon!

I have a new version of Home on the Range, which will be released mid 2011 in honor of the 150th Anniversary of Kansas! This includes Prairie Hymn & Home on the Range. "Fur Elise Variations" is now released and available here! You can read more about it here.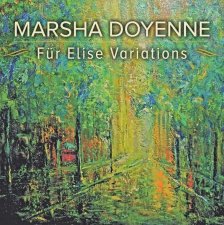 If you want to be notified when new CD are ready, please email me at Marsha@MarshaDoyenne.com & I'll add you to the list. If you want to know more about my music compositions, you can go to my website, as well as to CDBaby.

Thank you for your interest in my music!

Marsha