Designer Duo 2019 - 78 x 90 COMBO Package - Includes FREE Shipping!
Quantity:
Notes:

If we do not have the full amount that you ordered of this item:

Add to Cart

Call 1-785-243-4044 if you have any questions! Thank you!
Your Combo Package Includes: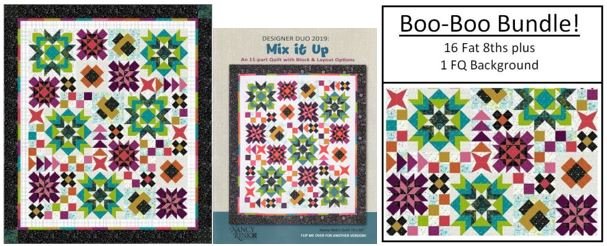 PLUS: Binding & Cutting Diagrams!



Optional Backing:

Any of the Designer Duo 45" wide fabrics can be used for backing. You will need 5 3/4 Yards. We will cut your backing into two equal pieces of 2 7/8 Yard each to make it easier to work with.

If you order backing to be sent with your Combo Package, we will also include that in the FREE Shipping Offer!