Skip Navigation
Website Accessibility
Your Flexible Block-of-the-Month Headquarters!

+1 785-243-4044
View Cart

Email: fabricessentials@aol.com

One-Yard Minimum Cuts on Sale Fabric! Thank you!
NOTE: When purchasing large quantities, the shipping can be off. All orders come to us as Pending, which allows us to more accurately calculate shipping before we process your payment. Please call us at 785-243-4044 if you have any questions about shipping.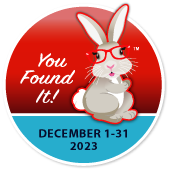 Join Us for Future FabShop Hops!
If you've never participated in the monthly FabShop Hop, Click on the bunny below to find out more about it! Be sure to check out our Sale area for Great Savings on Fabric, Books, Patterns, Kits & More!
Showing 1 - 30 of results